"Change Agenda" Report Card: HSUS's Ambitions Flounder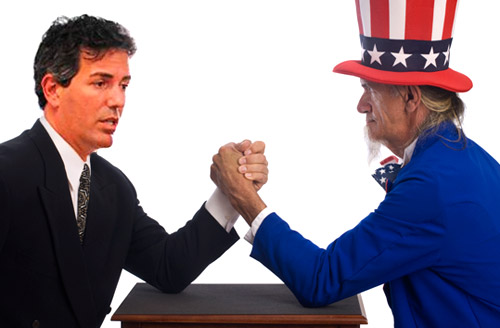 Our national mood was quite different after the 2008 elections—different enough, in fact, that HSUS confidently issued a 100-point "Change Agenda for Animals" to challenge the incoming White House and Congress to do its bidding.
One year later, HSUS issued the Obama Administration a "B-minus" grade; (which is far better than the "D" grade HSUS itself was recently awarded by a respected charity watchdog). The B-minus was widely seen as a practical nod to the difficulties of getting anything approved by the proverbial sausage factory (sorry, Wayne) that is the U.S. Congress.
Two years in, the sun is setting on the 111th Congress, and on the first half of President Obama's first term. HSUS has spent millions of dollars lobbying for its agenda. How did it do?
We went through HSUS's 100 lobbying priorities, awarding 1 point for each HSUS success, 1/2-point for partial credit, and 0 points for failure.
Total score? Six and one-half. Out of a hundred. (No wonder HSUS hasn't issued itself a scorecard.)
Here's a sampling of the "change" that HSUS's brought about:
The Truth in Fur Labeling Act (#56) requires that all fur garments (even lower-priced items with a little bit of fur trim) have labels indicating if real fur was used. It's hard to see how this would be controversial.

A re-worked federal law has once again banned animal "crush" videos (#46), twisted pornography in which animals are killed for the sexual gratification of the viewer. Yes, such things exist. The U.S. Supreme Court struck down HSUS's original law on free speech grounds. Assuming this new law passes constitutional muster, it's just as much a no-brainer as the flawed law it replaced.

There are new efforts to enforce a ban (#99) on using the U.S. Postal Service to distribute publications about dog fighting and cockfighting. Was anyone (other than HSUS front-man Michael Vick) really against this?
If there's a pattern here, it's one of HSUS settling for low-hanging fruit. With a friendly Congress and White House, you'd think the richest animal rights group in history could get more done. Not that we're complaining, mind you. Some of HSUS's "Change Agenda" was pretty loony:
Do we really need the U.S. Census Bureau (#54) and the CDC (#86) to count everyone's pets?
Does the White House really need a permanent "Animal Liaison" (HSUS's top agenda item), a job for which Wayne Pacelle reportedly nominated himself?
If a disabled person finds a trained monkey makes a better service animal than a dog, who are we to say he or she can't have one (#48)?
What the heck is so awful about "swim with the dolphins" programs that requires "new regulations" (#13)?
And don't get us started about the idiotic proposed ban on "nontherapeutic" antibiotics for farm animals (#78). If HSUS wants to leave cows, pigs, and chickens far more vulnerable to disease, it should stop calling itself a "humane society."
HSUS, obviously, has much grander ambitions than just taking on animal fighting, which is a good use of resources(when it's not busy coddling the offenders). The group wants to change federal policies to attack livestock farms, gradually take lab rats out of cancer research centers, and tighten restrictions on zoos and circuses until they are all forced to do without, well … animals. And HSUS has hoped for at least 30 years to win animals their legal "rights," an endgame which (practically speaking) includes giving animals the right to sue people. One of HSUS's 30+ in-house lawyers, of course, will "speak for the voiceless" in court.
Much of HSUS's long-term vision is explicitly left out of its 100-point wish list. There has to be a reason for HSUS (or any pushy lobby group) to keep raising money, even if all its wishes were magically granted.
At its current success rate, HSUS will need another 14 years or so to get its 100-point agenda passed. But that assumes, of course, that both the legislative and executive branches of the federal government remain as animal-rights-friendly as they have been in the past two years. We think Wayne Pacelle and Michael Markarian are pacing themselves, like any good politician would.
If you deliver on all your promises, after all, what's left to fundraise on?