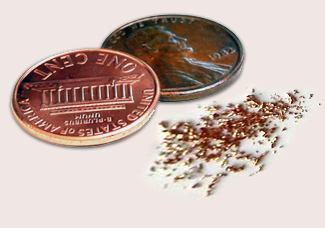 A few weeks back, we noticed something alarming: the South Carolina Secretary of State's office announced that it had been awarded a whopping $115,000 judgment against a professional fundraiser called Share Group for violations of the state's charitable solicitation laws.
Share Group and HSUS have done considerable business together. HSUS contracts with Share Group extend at least back to 1999. But looking at Share's questionable track record—including fundraising campaigns for HSUS—we wonder why.
Share Group made headlines during the 2000 Democratic National Convention when the DNC and the Gore 2000 Presidential Campaign both dropped Share Group after a reporter pointed out that former owner Michael Ansara was still involved in the company. Ansara had been ordered to surrender control of Share Group after he pleaded guilty to a felony conspiracy charge related to a money-moving scheme for Ron Carey's 1997 Teamsters Union presidential reelection campaign.
But that's not the only bump in the road for Share Group. According to filings, Share has entered into nine settlements in multiple states following allegations that it violated charitable solicitation laws. Here's a partial list of the complaints (we should note that, under the agreements, there were no findings of wrongdoing):
1998: Violation of registration requirements (Utah)
2000: Violation of filing requirements (Massachusetts)
2002: Violation of filing requirements (South Carolina)
2003: Violation of filing requirements (South Dakota)
2006: Violation of registration requirements (New York)
Share Group also reached a consent agreement with Pennsylvania in March and agreed to pay more than $6,000 related to failure to file campaign reports and failure to pay administrative fines.
HSUS's business relationship with Share Group doesn't inspire confidence, either.
Many states require professional fundraisers to report how much money from their campaigns actually goes to the charities. New York publishes these results in an annual "Pennies for Charity" report. Here's how much money Share's raised for HSUS over the years, and how much has actually gone to HSUS (where it at least has a chance of helping an animal):
YEAR

 

GROSS
NET to HSUS
PERCENTAGE
2009
$1,950,521
$103,141
5.29%
2008
$1,679,763
-$5,358
-0.32%
2007
$1,562,814
$113,686
7.27%
2006
$2,730,720
$545,843
19.99%
2005
$1,466,145
-$175,360
-11.96%
2004
$1,031,103
-$173,726
-16.85%
2002
$1,299,087
$291,826
22.46%
2001
$1,083,871
$16,543
1.53%
2000
$1,373,078
$257,017
18.72%
TOTALS
$12,226,581
$870,471
7.12%
Overall, just 7 percent of the money raised by Share went to HSUS. The fundraiser got the lion's "share."
You might think that some donors could ask Share on the phone how much of the money raised goes to charity. Unfortunately, you won't necessarily get a straight answer. According to a fundraising script for PDR II (a company that took over Share Group's contracts earlier this year, and does business as "Share"), the professional solicitors are supposed to tell some inquiring donors that "a reasonable estimate" of the money that the fundraisers will receive is 48 percent.
Who are they kidding?
That 48 percent figure is based on an average return for all of PDR's clients (i.e. Share Group's clients—PDR appears to have been formed this year). Is this honest?—PDR (and HSUS) knows the historical percentages for the HSUS fundraising. But it chooses to muddle the issue. (Since the contract is fee-based but isn't explicitly percentage-based—HSUS is simply guaranteed a minimum of 1 percent of revenues—it's hypothetically possible that PDR/Share could just get 48 percent. But historically this seems to not be the case.)
Remember that HSUS agrees to this entire set-up. HSUS knows that the money being raised on its behalf largely goes into the pockets of a professional fundraiser and not towards the care of any animal. HSUS executives sign these contracts fully aware of the scam that's going on with people's doggie dollars, and the fact that animal lovers are getting milked (and bilked) for all they're worth.
Why? The excuse generally offered for this type of arrangement is to build or strengthen mailing lists for future fundraising. We think it certainly would be odd for a charity to put such a priority on fundraising schemes as opposed to, say, the "immediate relief of suffering."
Is HSUS really so cynical about building mailing lists and its "constituency"?
There's even more, too—stay tuned.