Fighting the 'Not Invented Here' Syndrome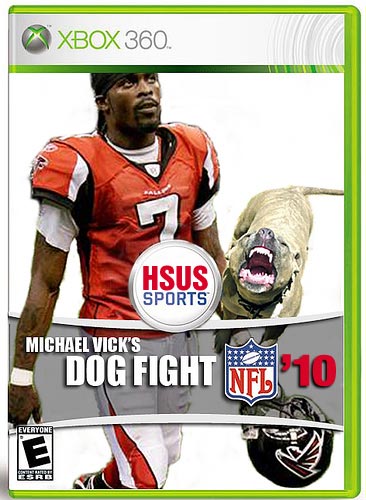 If a Governor signs an anti-dogfighting bill into law and the Humane Society of the United States doesn't issue a press release, is the statute still valid?
On Saturday Illinois Governor Pat Quinn officially made it a felony to hold a dog fight within 1,000 of a school, park, playground, or other kid-centered location. The new law also makes it a felony to bring a child under 13 to any dog fight.
Why the silence from HSUS? The group hasn't issued a statement, mugged for any cameras, or even posted the news to its Facebook wall.
It's not like HSUS isn't plugged into the political scene in Springfield. The group's IL state director, Jordan Matyas, was recently married to one of the daughters of State House Speaker Mike Madigan. Matyas's new sister-in-law is the Illinois Attorney General. (Since the Lieutenant Governor's chair is vacant, she's also next in line to be Governor if Pat Quinn should "pull a Blago.")
In recent years HSUS has pushed an awful lot of animal legislation in Illinois. Last year the group made a big issue of urging Quinn to sign another dog fighting bill into law. (He did.) And this year it's already weighed in on proposed laws to prevent dogs from being poisoned by anti-freeze, and to make pet stores post "breeder of origin" signs where dogs are sold.
But this time around—on a new law protecting children, of all things—the only sound we hear from HSUS is the chirping of crickets. What gives?
It may be that HSUS is suffering from a form of "Not Invented Here" syndrome—a corporate culture in which management won't acknowledge achievements or accomplishments racked up by anyone outside the institution.
HSUS didn't have anything to do with the 2009 law-enforcement raid of a Maywood, IL home that inspired this new law. (Police found a horrific animal fighting ring operating in a house that also served as a daycare center.) And as Chicago Now blogger Steve Dale first reported, the law itself was written by a lobbyist from the Utah-based Best Friends Animal Society (BFAS).
So despite HSUS's permanent umbilical-cord-like attachment to Illinois politics, this particular legislative process bypassed the group completely. Which means HSUS can't raise money by promoting the outcome as a "win." BFAS can, of course. That organization put out a press release over the weekend, (rightly) claiming much of the credit.
But any positive fallout BFAS reaps from this episode is just going to cut into HSUS's bottom line. So it seems that a "Not Invented Here" mentality is keeping the usually camera-hungry crew at HSUS from engaging in its usual full-court media press.
Or maybe Michael Vick just asked HSUS to sit this one out.