HSUS Lobbyist, Congressional Ally Are Under Fire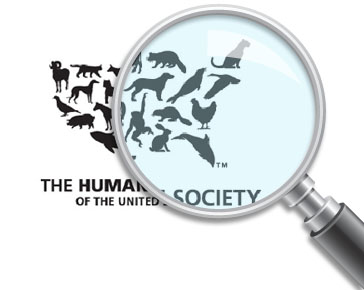 UPDATE 7/25: The House Ethics Committee has opened a probe of Rep. Whitfield.
If you're in Congress and your spouse works for a lobbying group, would you sponsor a bill that the lobbying group wanted you to support? Many politicians would likely be cautious due to the appearance of undue influence. But not in the case of one Congressman who is pushing a bill favored by the Humane Society of the United States, whose wife works for HSUS's lobbying arm. And a new report is raising serious questions about his relationships with HSUS and other lobbyists.
The Kentucky Center for Investigative Reporting reports that in 2002, U.S. Congressman Ed Whitfield (R-KY) and his wife, teamed up with a registered lobbyist named Juanita Duggan to buy an undeveloped lot at a West Virginia resort:
With some exceptions, House ethics rules prohibit gifts to members from anyone, including lobbyists. But in West Virginia, Duggan's and Whitfield's fortunes were linked in a six-figure land deal, a financial partnership that lasted more than a decade. [… ]
It doesn't seem any laws were broken. But what's interesting has been the response from Whitfield's wife:
Connie Harriman-Whitfield also is a registered lobbyist, with the Humane Society of the United States' Legislative Fund, which has championed at least one controversial bill that Whitfield actively supports. The fund has donated at least $8,000 to Whitfield since 2011, when his wife began lobbying for it.

Harriman-Whitfield exploded in anger when asked recently by KyCIR to discuss the Greenbrier property deal and the legislative interests that her husband and the Humane Society share.

"I'm so, so fed up," she shouted in a brief telephone conversation. "Why don't you spend your time on something people actually care about? You're wasting your time. You're wasting my time." Then she hung up.
Harriman-Whitfield also went off on a radio station that asked her for comment:
"Do you think that every time you guys write an article about untoward dealings, or what you perceive to be untoward dealings, about a member of congress or a lobbyist, that people care anymore? They don't care. People don't care," she said in an interview on June 9.
So the reaction from HSUS's lobbyist is a mix of anger, defensiveness, and arrogance. That's telling. An that's also the attitude of HSUS and its CEO, Wayne "I don't love animals" Pacelle, when they are asked about HSUS's many shortcomings.
Her "so what?" attitude is remarkable given that we're just a few years removed from the scandal of ex-lobbyist Jack Abramoff. Speaking of whom, Abramoff himself was asked to comment on the Whitfield situation, and he says it "doesn't smell right":
Abramoff also said he also thought it was inappropriate for Whitfield to involve himself in issues pertaining to his wife and the Humane Society.

"I would stay 100 miles away from anything my wife was doing," Abramoff said. "There's absolutely no reason he needs to be in the middle of it."
Whitfield's office, meanwhile, was contacted 10 times by the Kentucky Center for Investigative Reporting before offering a "no comment." Make of that what you will.
Whitfield is facing a House Ethics probe. Meanwhile, Congressman Jim Moran, who spoke at HSUS's recent conference in D.C., isn't running for reelection. And a third HSUS ally, Congressman Michael Grimm, was recently indicted.
It seems the "House of Cards" that HSUS has on Capitol Hill might be losing a level or two.