HSUS: Where the Animals Get 0.1%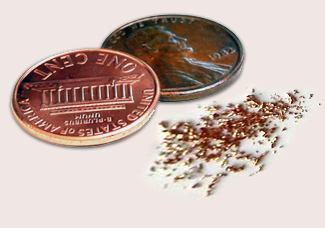 The Humane Society of the United States gets a "D" grade from the charity watchdog American Institute of Philanthropy due to its high spending on fundraising and overhead. In particular, we've pointed to fundraising campaigns where HSUS has received pennies on the dollar raised in the name of animals, with the lion's share going to a professional fundraiser. (Remember, HSUS willingly signs the contracts for these campaigns.)
Now, new filings with the North Carolina Secretary of State show just how low HSUS's fundraising can go.
A national telemarketing and direct mail campaign conducted by InfoCision Management raised nearly $110,000 between February and November last year. And of that, a paltry $100.69 actually went to HSUS. How would you feel if you were a donor that gave money to HSUS with the expectation that you were helping "fight animal cruelty" or "saving pets" and found out that 99.9% of your money went to the for-profit solicitor? That's not even a penny on the dollar leftover. It's a tenth of a penny on the dollar.
HSUS understood the contract for this campaign. So did InfoCision. But did the people who gave money know how their money was going to get divvied up? Let's just say it's doubtful, to put it mildly.
You may recall InfoCision from a Bloomberg investigation last year that found InfoCision at the center of misleading telemarketing campaigns on behalf of well-known charities in which little of the money went to charitable goals. Donors were misled about how much of their money would go to charity. Notably, InfoCision agreed to pay $75,000 last year to ward off action from the Ohio attorney general.
And that's not the only questionable fundraiser HSUS employs. Between 2009 and 2011 HSUS paid about $25 million to a fundraising firm called Quadriga Art. CNN recently reported that Quadriga was under investigation in two states after CNN exposed the group's involvement in questionable fundraising schemes for veterans and animal charities.
Want to avoid this nonsense?  It's real simple: Go find a local pet shelter near you that's worthy of your support and give your time, supplies, or money.