HSUS: The Hypocrisy Society?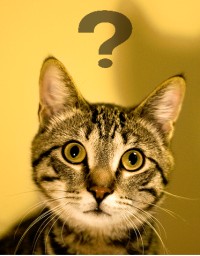 The Humane Society for the United States (HSUS) doesn't like the new kid on the block. HSUS has been spending inordinate amounts of energy attacking the newly launched Humane Society for Shelter Pets (HSSP), a group whose sole mission is to help shelter pets. HSSP asks animal lovers interested in helping pets to donate to their local shelter instead of funding HSUS. The reasoning behind this request is solid – HSUS gives less than one percent of its money to local shelters, while public polling shows that most Americans mistakenly believe that HSUS gives most of its money to pet shelters.
You'd think HSUS would be committed to honoring donor intent so that shelter pets could be helped. Instead, HSUS CEO Wayne Pacelle settled on personally targeting one of HSSP's co-directors, Didi Culp. Pacelle sent a letter to Frederick County, MD (Culp's employer) complaining about a "harmful" video posted on the HSSP website. Sometimes the truth hurts.
It is incomprehensible to think that a person who works for an animal shelter has a conflict of interest by attempting to help raise funds for local pet shelters, if anything she is supporting a mutual interest. She is not benefiting from asking people to donate to local shelters, the pets are benefiting. That is like telling a doctor that he can't encourage people to donate towards lifesaving medical equipment. But that is just what Pacelle did.
Pacelle pushed a conflict of interest complaint that was allegedly written by a former HSUS wildlife services employee. (We say allegedly because it's hard to believe she could write all that legalese—it's a product more befitting of HSUS's dozens of lawyers.) The complaint claims that Culp has a conflict of interest because the video was filmed on Frederick County property.
Well, we've got news for you: Shelters across the country also allowed HSUS to film and photograph in their facilities.
The Tupelo-Lee Humane Society, which contracts with the local government, allowed an HSUS photographer to take photos for a series on HSUS's website that shows the shelter dogs below an "act now" button. The button, of course, is for donations to HSUS. However, only one percent of the money HSUS raises is given to pet shelters.
Tupelo-Lee isn't alone; a video with an accompanying HSUS donation pitch was taken of the Caldwell County Animal Control at the Caldwell County fairgrounds. Another video produced by HSUS was shot at the St. Bernard Parish Animal Control Center. HSUS has to work with outside pet shelters, because despite public confusion it doesn't run any of its own.
So does every shelter that lets HSUS film or take pictures have a conflict of interest? We certainly wouldn't be making that argument. We don't see much difference between this and Ms. Culp using the shelter she works at as the backdrop to film her informational video. One difference may be that the Humane Society for Shelter Pets only encourages people to give to their local shelter, while HSUS seeks to raise money from its use of the shelters—which, somewhat ironically, furthers the confusion that HSUS gives most of its money to pet shelters.
The hypocrisy of HSUS is so out of control, we wouldn't be surprised to learn that Wayne Pacelle thinks a convicted dogfighting kingpin would be a good pet owner. Oh, wait.