Local Shelters Speak Out About HSUS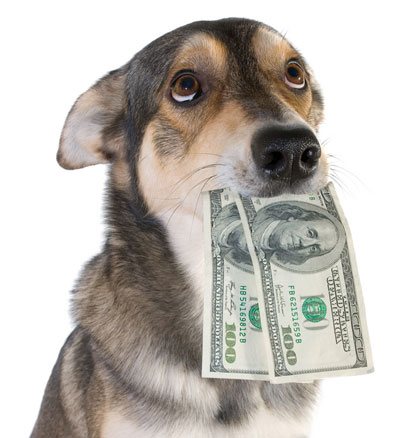 The Humane Society of the United States likes to claim that it's the nation's biggest advocate for shelters—despite donating just one percent of its budget to these groups to help shelter pets. We've now released two editions of our "Not Your Local Humane Society" report, and each time the news media went to local shelters to ask them for their opinion.
So what have shelters had to say about HSUS?
"We haven't seen any money from the HSUS."
–Teresa Johnson, PALS [Prevent-a-litter Program] president, in the North Platte Telegraph
"We are not in any way associated with HSUS or PETA. I think sometimes, people look at humane societies as being all one, and we're not at all. Nobody is paid. We're all volunteers. We also don't pay any memberships to national organizations. When Hurricane Katrina struck, we sent $500 down there in emergency money, but it didn't go to HSUS. Other than that, I don't know of any donations that have gone anywhere other than in and around North Platte."
—Jo Mayber, Paws-itive Partners Humane Society secretary, in the North Platte Telegraph
"Not one penny. We receive nothing from them, and the amount of money they get nationally and don't share with needy shelters like ours is a shame."
–Roseann Trezza, Executive Director of the Associated Humane Societies (on News 12 New Jersey)
"It's a good source of confusion for a lot of our donors. We have had issues with people who would intend to name us in their will, but actually name the Humane Society of the United States."
–Amanda Welby, Seattle Humane Society (on MyFoxSpokane)
"In my experience, in the last 15 years, it's been nothing, in this area, that I know of. We got without food here and we couldn't find a place for it, so I contacted the national humane society, to ask them for help, to help us find some or donate some food for the animals. They wouldn't even give me the time of day, hardly. In fact, they were rude about it, in the office. I think that is tugging at people's hearts, showing those animals and also to receive money nationwide. They need to send it directly to us or to the other shelters."
—Del Nesmith, Director, Humane Society of Odessa (on News9 Texas)
"There is no humane society in the sky; there is no big brother, you are your own entity, all of us are volunteers. We operate with donations and fundraisers and that's where our money comes from."
—Shirley Jarmon, Humane Society of Faulkner County (on KARK Arkansas)
"This is what we're always trying to educate people about. The Humane Society is not affiliated with any other national group. But both groups are helping animals in different ways….We are autonomous."
—Donna Canazo, Humane Society of Charlotte (on WCNC Charlotte)
"We often hear, 'We gave to the national organization.' It's frustrating. I'd appreciate it if they didn't do direct-mail [fundraising] pieces here."
–Lynae Gieseke, executive director of the Minnesota Valley Humane Society, in the Star Tribune
"We hear it all the time, 'But I already gave to the Humane Society.' They think they are helping the shelter here, but they don't understand that money doesn't come locally."
–Donna Clark, Kanawha-Charleston Humane Association executive director (West Virginia)
"I definitely think it's an issue. We have people walk into the shelter and say, 'Oh, I give to the Humane Society of the United States. That's our opportunity to tell them, 'No, it doesn't work that way.'"
– Arlette Moen, Circle of Friends Humane Society executive director (North Dakota)
"My own mother was confused and thought that when she was writing a check to the Humane Society of the United States that was going to support me and my work … If you give to the Kansas Humane Society that's helping animals locally. When you give to the Humane Society of the United States that's going to them in Washington DC and they're choosing how to use your money."
– Jennifer Campbell, Kansas Humane Society communications director (on KSNW-TV)
"[People think] that if they give to the national organization that somehow the local organization is benefitting. That's completely false. There's no money whatsoever. We have never received one dime from the HSUS."
– Raynette Mayer, Central Savannah River Area Humane Society volunteer (Georgia)
"People are also under the assumption that the term 'humane society' connotes that that organization must be part of a formal network. In fact, 'humane society' is a generic term."
– Joe Grisanti, Humane Society of Northwestern Pennsylvania director (on WJET-TV)
"These are our communities, this is where our money should be staying. People send it to the national humane society when they see these ads thinking it's going to come back to us, when it's really paying their salaries and paying for these ad campaigns and not doing a thing for our local animals."
– Olive Sullivan, Southeast Kansas Humane Society promotions director