Michael Vick's Dogs Are Still Breathing (No Thanks to HSUS)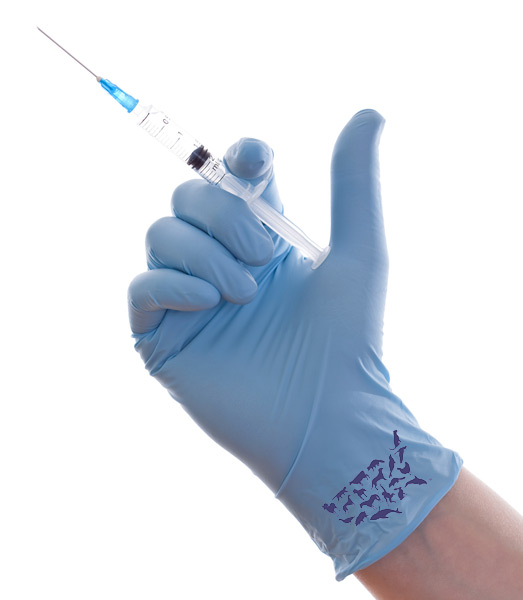 It's been more than 40 months since Michael Vick was busted for dogfighting. And today Parade magazine profiles a forthcoming book about what happened to the 51 dogs seized from his Virginia home in 2007.
Surprisingly, it's a warm tale of redemption. Not for Vick, but for the dozens of his pit bulls that the Humane Society of the United States wanted to see killed.
… after HSUS raised some money from their notoriety, of course.
Let's take a trip down memory lane. We wrote about this in HumaneWatch's first month online:
Michael Vick was indicted for his dogfighting operation on July 17, 2008. By the very next day, HSUS was making an online fundraising pitch, asking Americans to:
… make a special gift to help The Humane Society of the United States care for the dogs seized in the Michael Vick case … your gift will be put to use right away to care for these dogs.
Two weeks later, The New York Times reported that HSUS wasn't caring for those dogs at all. HSUS didn't know where they were, and had no intention whatsoever of seeing them rehabilitated (emphasis added):
Wayne Pacelle, the president and chief executive of the Humane Society of the United States, said in a telephone interview Tuesday [that] … "The fate of these dogs will be up to the government, but we have recommended to them, and believe, they will be eventually put down."

Pacelle said the Humane Society normally advocated that fighting dogs be put down shortly after being seized.

"Four months is a long time, a long time to be warehoused," he said. "They may be walked only once a day, if that. We don't know how well they are being kept. They are likely being held in cages for months on end."

But Pacelle said his organization supported the government's efforts. "It is lose-lose for the dogs," he said. "They either die a gruesome death as a dogfighter in action, or they will be killed because they are not adoptable."
Animal rescue groups, of course, disagreed. And the rest is history.
The Lost Dogs: Michael Vick's Dogs and Their Tale of Rescue and Redemption will ship tomorrow from Amazon.com. Don't expect HSUS to promote it.
Got a comment? Be sure to leave your thoughts below. From August 23 to October 29, 2010 we will be choosing the two best comments each week of 25 words or more, and awarding $100 (each) to the local pet shelters of the commenters' choice. Click here for more information and the official rules.