PRESS RELEASE: Academy Awards "Consumer Alert" Ad
Television Ad Airs During Academy Awards Targeting Humane Society of the United States' Deceptive Fundraising Practices
Research from HumaneWatch.org Exposes HSUS's Misleading National Ad Campaign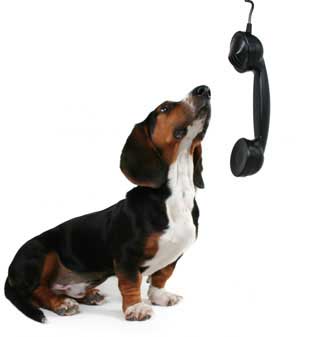 Washington, D.C. – HumaneWatch.org, a project of the Center for Consumer Freedom (CCF), aired a consumer alert during the 84th Annual Academy Awards, warning Americans about the deceptive fundraising practices of the Humane Society of the United States (HSUS). The ad highlights HSUS's duplicitous fundraising tactics—the vast majority of its fundraising commercials feature dogs and cats, yet only one percent of the money HSUS raises from the public goes to local, hands-on pet shelters. The ad also encourages Americans to give directly to their local pet shelters to make the greatest impact in their community.
A recent analysis of HSUS's television ads by HumaneWatch.org determined that the group's television fundraising appeals perpetuate the misperception that HSUS is an organization that primarily supports pet shelters. Specifically, CCF examined 28 separate HSUS television appeals that ran from January 2009 through September 2011, identified by the Campaign Media Analysis Group (CMAG), and discovered that more than 85 percent of the animals shown in the ads were dogs and cats despite very little of HSUS's budget going to pet shelters.
"HSUS uses emotionally manipulative ads to hook Americans who love pets, whether famous – like The Artist's Uggie – or non-famous, yet it gives just one penny of every dollar it raises to local pet shelters," said CCF Senior Research Analyst J. Justin Wilson. "HumaneWatch.org wants to ensure that donations go to support the cause donors intend. If they want their contributions to aid cats and dogs in their community they should give directly to local pet shelters instead of inadvertently bankrolling HSUS's aggressive animal rights agenda."
HSUS asserts that its ads contain a disclaimer that local humane societies are independent from HSUS. However, based on CMAG's data on ads that aired between 2009 and 2011, more than 99 percent of HSUS ads did not contain a disclaimer. The one percent that did contain a disclaimer only appeared—in fine print—for a few seconds on a few dozen individual ad spots.
"HSUS knows full well that the American public experiences 'humane society' brand confusion, yet they continue to mislead the public with multi-million dollar ad campaigns," remarked Wilson. "They seem to want to have it both ways. On one hand, they say 'we never said we funded animal shelters' and on the other they continue to rely on cats and dogs—oftentimes depicted in shelters—to raise money."
According to recent public polling performed by ORC International, 71 percent of Americans mistakenly believe that the Humane Society of the United States is a pet shelter umbrella group and 68 percent wrongly believe that HSUS gives most of its money to local pet shelters.
CCF asks Americans to give to their local humane society.
For more information go to www.HumaneWatch.org or contact Allison Miller at 202-463-7112
The Center for Consumer Freedom is a nonprofit coalition supported by restaurants, food companies, and consumers, working together to promote personal responsibility and protect consumer choices.
###