PRESS RELEASE: Humane Society of the United States Still Stiffing Nation's Pet Shelters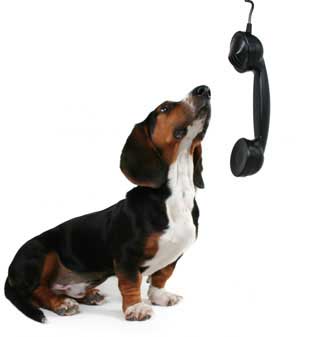 FOR IMMEDIATE RELEASE
Watchdog Report: Humane Society of the United States Still Stiffing Nation's Pet Shelters
HumaneWatch.org Analysis Finds HSUS Continues to Share Less than One Percent with Hands-on Animal Shelters
Read the full report here (PDF).
Washington, DC – Today HumaneWatch.org, a project of the nonprofit Center for Consumer Freedom (CCF), released its second 50-state report, "Not Your Local Humane Society," highlighting the failure of the Humane Society of the United States (HSUS) to significantly share its multi-million dollar budget with local hands-on animal shelters.
HSUS's advertisements employ the images of downtrodden dogs and cats to tug at the heart strings and wallets of America's pet lovers. But CCF's new analysis finds HSUS is a "Humane Society" in name only, sharing a meager $527,566, or 0.4 percent of its $120 million budget with sheltering organizations nationwide in 2010. In the same year, HSUS spent an astounding $47 million in fundraising-related costs (37 percent of its total budget) and parked $32 million in hedge funds.
"Not Your Local Humane Society" includes an accounting of all grants to pet shelters made by HSUS during the years 2008, 2009, and 2010. The data is drawn directly from the animal rights group's tax returns.
"The Humane Society of the United States would like Americans to believe it provides significant monetary support to local hands-on shelters, but their financial records tell an inconvenient truth," said Rick Berman, CCF's executive director. "As local shelters struggle to keep their doors open, HSUS is raising millions of dollars a month from unwitting donors to bankroll an animal rights agenda and fund a huge staff of lawyers and lobbyists, a bloated executive pension plan, and exorbitant fundraising expenses. Meanwhile, HSUS doesn't run a single shelter for the abandoned dogs and cats that are so plentiful in its ads."
HSUS raised a staggering $131 million in 2010, mostly from Americans who believed their donations would filter down to local pet shelters. According to a recent national poll, over 71% of Americans mistakenly believe that HSUS is a pet-shelter umbrella group, while 59 percent incorrectly believe HSUS contributes most of its money to local hands-on pet-care groups.In August, HSUS earned a "D" grade from the American Institute of Philanthropy, a respected charity watchdog that analyzes how well charities use donations.
"With over $215 million in assets HSUS could clearly afford to live up to its undeserved reputation as a major contributor to local shelters," continued Berman. "By continuing to drain precious resources from local shelters, HSUS is only proving it's not a true humane society."
For more information go to www.HumaneWatch.org or contact Allison Miller at 202-463-7112
The Center for Consumer Freedom is a nonprofit coalition supported by restaurants, food companies, and consumers, working together to promote personal responsibility and protect consumer choices.
###