Sanctions Tethered to Law Firm in Failed Circus Case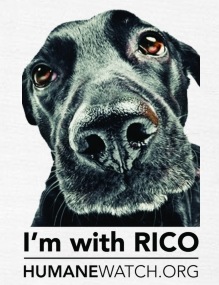 We wrote last week about the court order finding that animal rights groups, including the Fund for Animals, an affiliate of the Humane Society of the United States, are liable for yet-undetermined attorneys' fees after their lengthy and failed litigation against Feld Entertainment, owner of the Ringling Bros. circus. (Feld says its defense bill exceeds $20 million.) The order also dealt with a Feld request to sanction the attorneys involved, two of whom are now at HSUS but worked for the plaintiffs' law firm, Meyer, Glitzenstein, and Crystal (MGC), for a time during the litigation.
The court partly granted the request for sanctions, finding
clear and convincing evidence [that] sanctions against Katherine Meyer and her law firm, MGC, are warranted for her participation in [key witness Tom] Rider's response to his 2004 interrogatories.15

As set forth in detail in the 2009 Opinion and supra, Rider lied when answering FEI's [Feld's] 2004 interrogatory asking whether he had received any compensation from any animal advocate or animal advocacy organization for services rendered. Rider stated – under oath – "I have not received any such compensation" when in fact he had already received more than $50,000.00 from his co-plaintiffs. FOF 55. Further, the record clearly and convincingly established that Ms. Meyer, who signed the objections to the false response, had been paying Rider through her law firm and WAP since 2001…
(WAP refers to the "Wildlife Advocacy Project," which was operated by Meyer and her colleague and was used as a vehicle to pay Rider. According to court documents, HSUS apparently sent four payments to WAP.)
The sanction is that Meyer "may be held liable for FEI's attorneys' fees incurred in litigating the portion of its Motion to Compel which sought information about Rider's financial relationship with animal rights advocates." It's unclear how much that will be valued at, but the lawyers will presumably eventually hash it out with the court.
Meyer, by the way, is the same attorney who told a court in a separate 2003 case that her clients, including some of the same parties in this Feld case (plus PETA), would rather see elephants dead than living in captivity. No joke.
However, the court found that Feld did not meet the burden of proof for sanctions against the others, including the two HSUS attorneys:
The primary basis upon which FEI asserts the court should hold counsel liable is – phrased bluntly – FEI's claim that counsel bribed Rider to testify falsely. Mot. for Fees 42-43. The Court does not have an adequate record to make such a finding.
In short, although "plaintiffs and their counsel sought to conceal, at least in part, the payments from FEI," it is not established that "counsel knew Rider had no attachment to the animals but paid him to lie, under oath, and say that he did."
It's unclear how or if this will affect Feld's RICO lawsuit against HSUS, the two HSUS lawyers, and others. The burdens of proof required and case law surrounding sanctions vs. RICO law are presumably much different. (We're not legal experts.) And the RICO suit is just entering discovery. Will it turn up documents that add evidence to the record?
We'll have to wait and see.