Shelters Speak Out About "Humane Confusion"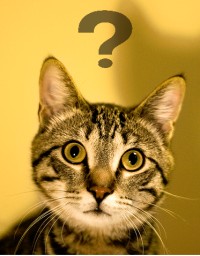 If you're a pet shelter, especially with "SPCA" or "Humane Society" in your name, you're well aware that most of the public is confused about your group and national groups like the ASPCA and the Humane Society of the United States (HSUS), both of which are not affiliated with local shelters. Some shelters have gone so far as to change their name to remove "humane society" from it. Others have been speaking out to the media to clear up the confusion, a trend that seems to be increasing in the past year. (See here for one recent example.)
One area worth examining is fundraising by national groups. Ken White, head of the Peninsula Humane Society & SPCA in California, has been particularly outspoken about this. His group was supportive of the State Humane Association of California, a group representing state shelters and animal control agencies, which filed a formal complaint against the ASPCA with the state Attorney General. And White has also taken the ASPCA to task for its fundraising, criticizing the ASPCA's use of sweeping language despite the group only operating one shelter—in New York City, 3,000 miles away from White's area.
One point in particular is worth repeating. White notes:
In 2011, according to their letter, ASPCA assisted in nearly 100 efforts to help animals throughout the United States. In 2011, my own organization (the Peninsula Humane Society & SPCA) was responsible for (which is of course different than "assisting with") 2,001 rescues and 90 cruelty investigations here in this community, a community which is also our home.
We've seen HSUS's direct mail literature, and it is quite similar to White's description of ASPCA fundraising material. And HSUS also claims to provide "direct care" for many animals, but that "direct care"—half of which isn't even in the United States—could simply be taking temporary custody of an animal before passing it off to a local group for long-term care. Unlike the ASPCA, HSUS doesn't even run a single pet shelter, and it's not clear what "direct care" even means. (Perhaps simply petting an animal. Who knows.)
Along with speaking out publicly, the Peninsula Humane Society & SPCA has a note on its website:
Do you know how much funding the Humane Society of the United States (HSUS) and the American SPCA (ASPCA) provided PHS/SPCA shelter animals last year? The two national organizations combined? If you said $0, you're right.  Many local residents are under the wrong assumption that their gifts to a national groups like HSUS and ASPCA trickle down to the animals who desperately need your help right here in San Mateo County. PHS/SPCA receives no funding from the national groups, nor are we governed by or affiliated with HSUS or ASPCA or any other national animal welfare group. We are a local nonprofit charitable organization dedicated to taking care of the animals here in this community. The only way to help local homeless, unwanted, abandoned and abused pets (as well as local sick, injured and orphaned wildlife) is by making a donation directly to PHS/SPCA.
We've seen a number of other shelters with similar notices, but more can be done. If you work or volunteer for your local shelter, consider asking it to put a similar statement on its website, if it hasn't already. Or, better yet, write a letter to your local paper like the Lynchburg Humane Society did, and explain to your community that "Money is lost to these national groups that could help the animals in our community." You can also share our Facebook page with your friends. Any little contribution to spread the give local message helps.