RICO Update: Lawsuit Against HSUS Moves Forward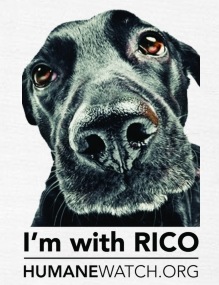 We have another update in the decade-plus-long litigation drama involving several animal rights groups, including the Humane Society of the United States, involving their alleged racketeering scheme against Feld Entertainment, owner of the Ringling Brothers and Barnum & Bailey Circus.
You may recall that in late 2009, animal rights groups saw their legal offensive against the circus tossed out of federal court by United States District Judge Emmet Sullivan of the District of Columbia. Meanwhile, Feld filed a suit against the animal rights groups alleging injuries under the Racketeer Influence and Corrupt Organizations Act (RICO), the same law that's been used to bust mobsters. Very saucy. On July 9, Sullivan denied most of the requests for a motion to dismiss brought by the defendants. Feld's RICO suit will move forward.
Feld first took on the animal rights bullies when they found a plaintiff to sue Feld back in 2000. Tom Rider, a former Feld trainer, alleged elephant abuse by Feld in violation of the Endangered Species Act (ESA).
The basis of Feld's RICO suit is that the plaintiffs in the ESA lawsuit, the animal rights groups that are now defendants, were aware that Rider wasn't telling the truth. Feld also alleges that improper payments were made to Rider, the star witness and named plaintiff in the ESA action. The payments of $1,000 every two weeks added up to $190,000 in Rider's pocket, which was, as the court later found, Rider's "sole source of income."
Feld's other RICO allegations involve violations of the federal mail and wire fraud statutes and false testimony by Rider.
In 2009, almost a decade after the initial filing, Judge Sullivan threw out the ESA lawsuit, finding that the animal rights plaintiffs lacked legal standing to sue, and further finding that that Rider was "essentially a paid plaintiff and fact witness who is not credible" whose testimony was given no weight by the court. Again, Rider received a whopping $190,000 from the animal rights groups. All the while, Rider made claims that he had a "personal attachment" to the elephants and that he suffered "aesthetic injury" from the way they were abused—claims that a judge found to be totally lacking credibility. The Court of Appeals upheld the dismissal. (The full opinion is here.)
What's been alleged here is an incredibly elaborate scheme, one that constitutes racketeering under federal law.
So where does HSUS stand in this legal mess?
First, you need to know that the Fund for Animals (FFA) was one of the original plaintiffs in the suit against Feld back in 2000. FFA has been accused of concealing payments to Rider and working with the other activist organizations to do so.
So why do FFA's actions matter? Feld alleges that HSUS and FFA acted as the same group after HSUS obtained most of FFA's assets in 2005, which, as the judge found here, could make HSUS liable for FFA's actions under a theory of de facto merger that gives the successor company liability. On top of that, Feld also alleges that the FFA/HSUS merged entity still participated in the improper payments to Rider. Because of this, Judge Sullivan denied the HSUS motion to dismiss the RICO lawsuit.
But let's not forget about two other defendants in this lawsuit: Jonathan Lovvorn and Kimberly Ockene. At the time of the original suit against Feld, Lovvorn and Ockene were partners at Meyer Glitzenstein and Crystal, the law firm that helped funnel money to Rider, according to Feld's suit. Today, Lovvorn and Ockene are attorneys for HSUS. The court found that both might be held jointly and severally liable for the actions of the partners and the firm.
Feld also claims that Lovvorn is directly liable for his alleged knowledge and discussion of payments to Rider and that he participated in at least some of the payments that FFA/HSUS made to Rider. Feld also claims that as a partner leading the ESA litigation, he may be liable as a controlling member of the RICO scheme. As for Ockene, Feld alleges that she might be indirectly liable for racketeering based on her "provid[ing] misleading and/or false interrogatory answers in order to cover up the payments to Rider, and defend[ing] a deposition in which the deponent gave false testimony about the Rider payments." On all of these allegations, the court refused to dismiss these charges against them.
Legally speaking, this ruling merely clears the way for the case to move forward. A motion to dismiss is a typical action of any defendant. The standard of review for this motion is to assume that everything that the plaintiff alleges is correct, so there is a high bar that defendants must meet in order to stop the suit. Feld only missed that mark in a few instances, so the majority of the suit can still go forward.
As for the original suit that we updated you about in April: A quick look at PACER shows that Feld is still hoping to recover $20 million in attorney's fees, while the attorneys from both sides snipe at each other over their claims.
The RICO defendants now have until August 7 to respond to Feld's complaint, and so, barring an extension, we'll be able to give you an update next month.
When you really consider the assault on circuses, whether it's from Congress or from animal rights lawyers, it's a wonder that any group can survive. Thanks to Feld, others can now see that it is worthwhile to fight back and defend yourself. Unfortunately, it may be donors to HSUS—who probably thought their money was going to help dogs and cats—who end up paying Feld's legal bills or treble damages under RICO.