Cross Pollination, HSUS-Style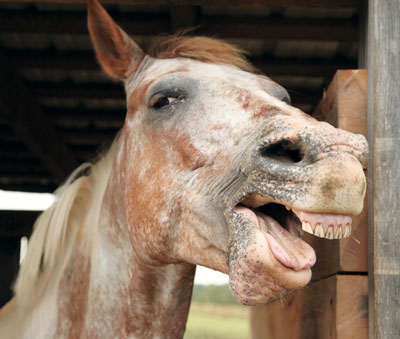 Out of the seemingly endless stream of self-promotional press releases to shoot out of HSUS's media department last week, one caught our eye in particular.
HSUS announced that its Oregon-based Duchess Sanctuary for horses had received accreditation from a group called the Global Federation of Animal Sanctuaries (GFAS).
That sounded just dandy—until we took a closer look at GFAS.
Here are just some of the overlaps between GFAS and HSUS:
Adam Roberts, the President of GFAS's Board, also sits on the Board of HSUS's "Humane USA" political action committee.
Markarian, HSUS's Chief Operating Officer, is the Vice President of GFAS's Board.
Another GFAS Board member, Peter Bender, also sits on the Boards of HSUS and the Humane Society Wildlife Land Trust. (And Bender's Pegasus Foundation distributes HSUS's Euthanasia Training Manual.)
GFAS Executive Director Patty Finch is a former HSUS Vice President, and was with HSUS for almost a decade.
GFAS's Central America Coordinator, Tracy O'Toole, runs the wildlife development programs for the International Trade and Development department of Humane Society International.
When three out of your seven Board members (and your Executive Director, and an international bigwig) have close ties to the same outside organization, the seeds are already sown for a conflict of interest. And as with the HSUS-run "National Federation of Humane Societies," GFAS appears to be a front group with more HSUS influence than is healthy.
Does anyone really think an HSUS facility—any HSUS facility—could possibly fail a GFAS accreditation test?
People instinctively frown when a governor appoints his own daughter to a U.S. Senate seat. If former Enron executives were seated on the Public Company Accounting Oversight Board, Americans would be understandably outraged. And every time HSUS thinks it can snooker the public by "earning" accolades from groups run by its own insiders, we'll be sure to call them out.
Got a comment? Be sure to leave your thoughts below. From August 23 to October 29, 2010 we will be choosing the two best comments each week of 25 words or more, and awarding $100 (each) to the local pet shelters of the commenters' choice. Click here for more information and the official rules.