Jackpot! (Pet Shelter Winners for Week #2)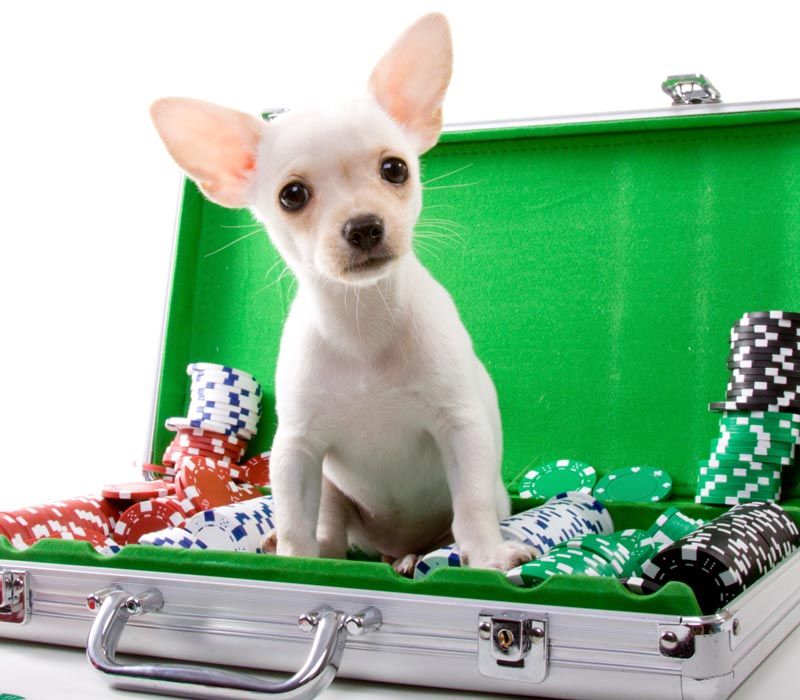 We've chosen another two winners in the HumaneWatch "Commenter of the Week" contest, and they're both Michigan-ites? (Michiganians? Michiganders?)
Congratulations go to Adrian P. and Sally A., whose favorite pet shelters in the "shaped like a mitten" state will each receive a $100 check when the contest ends. Adrian chose the Capital Area Humane Society (link fixed) in Lansing, and Sally picked the Humane Society of Huron Valley near Ann Arbor.
This week's contest runs through 6pm EDT on Friday, September 10. To qualify, just leave an interesting, thoughtful, entertaining, or otherwise compelling comment on any HumaneWatch blog article! (Read the rules here.)
The comments that brought fame and glory to this week's winners appear after the jump.
Sally weighed in last week with a comment about the gunman who terrorized Discovery Channel employees because of his desire to thin the human herd and, well … "save the squirrels":
We have "hate speech" laws that put you away if you attack someone on the basis of their race or gender or sexual identity. But it seems perfectly okay to attack them on the basis of what they wear, or what they believe, or what they do for recreation, or what they do for a living.

Either it's time for farmers and hunters and zookeepers to lobby for their own "hate speech" law, or maybe everyone needs to grow a thicker skin. I don't know.

Please keep doing what you're doing, HumaneWatch. My husband and I have been in the "animal politics" world for decades, and we appreciate the fresh perspective.
This winner was very excited to hear she was a winner:
HumaneWatch, you rock! I love animals — my hubby and I fostered four dogs this year that would have been put down otherwise. I'm really glad the Humane Society of Huron Valley will get these funds. They need the money, and Lord knows HSUS isn't coughing up any.
Thanks for reading, Sally. We're glad to have you, and especially wowed by your personal commitment to helping animals where you live.
Adrian's comment came in response to an article about how HSUS is trying every trick in the book to eliminate animals from lifesaving biomedical research:
I once saw a little business-card-like thing that said "Animal Rights ID"—it was like a medic-alert bracelet that instructed paramedics and ER doctors that they shouldn't employ any life-saving techniques or drugs to save the person if they were ever tested on animals. Probably a joke at the expense of PETA-types, but maybe we should send HSUS's direct-mail fulfillment house a few million to slip into the fundraising letters as a "gift" from Wayne Pacelle.
Like Sally, Adrian was psyched for his local shelter, in Michigan's capital city:
This is a nice surprise, especially in such tight economic times. My partner and I gave money to the CAHS in 2009, but we just can't afford to do it this year. This is a little bit of divine providence that we will both be grateful for.
Adrian's recollection about an "Animal Rights ID" card was right on, by the way. We have one, and it's reproduced below. (Click on the images for high-resolution, printable versions.) The item speaks for itself, and really should be a part of HSUS's new-employee "welcome kit," don't you think?\
Congrats again to our two latest winners. Don't forget to add your comments this week! Your favorite pet shelter could be a winner.


Got a comment? Be sure to leave your thoughts below. From August 23 to October 29, 2010 we will be choosing the two best comments each week of 25 words or more, and awarding $100 (each) to the local pet shelters of the commenters' choice. Click here for more information and the official rules.